Enbloc Sales Getting Tougher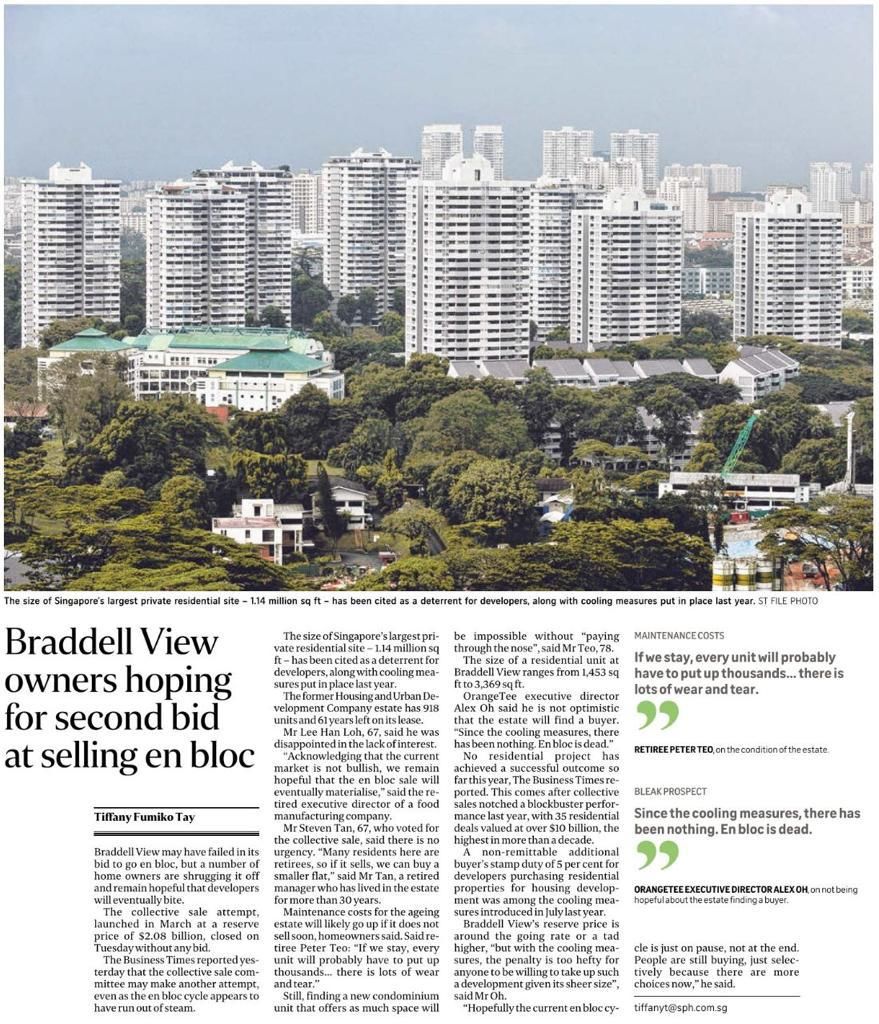 Source: The Straits Times
Since last July 2018, enbloc sales are tougher to get through due to the additional 5% non-refundable cost that developer is required to pay to the Singapore Government. This strictly gets into the profit margin of the developer and more cautious calculation is required before any acquisition of land.
In the recent acquisition of Braddell View, no developers came forward for the site sale and the residents are putting up for a second round.
Unlike the enbloc of Tampines Court where Treasure At Tampines is now residing on in the year 2017, rules and pricing were easier then.